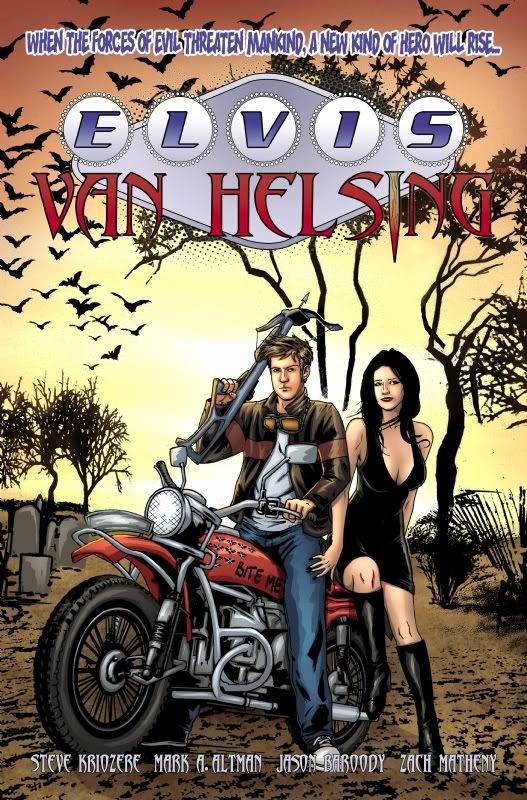 I have an OGN coming out for the
SDCC
.
Elvis Van Helsing
from
AIT/Planet Lar
.
Written by Steve Kriozere and Mark Altman art by ME and Colors by Zach Matheny.
It's 100 pgs or so, you can pick up a copy at the con and meet
Steve, Mark, Zach and Larry Young at
booth 2001 at SDCC in the IP Pavillion.
if you'd like more info send me an email.